Why Are Ahlstrom Sulzer Model APT and CPT Process Pumps Better than Other ANSI Process Pumps?
High pumping efficiency and low operating costs are two important requirements across industry segments where highly toxic and contaminated liquids may need to be pumped. This requirement is easily met by Ahlstrom Sulzer Model APT and CPT pumps. These are end-suction, single-stage pumps exclusively designed for various demanding industrial applications. These pumps are used in pulp and paper, chemical, industrial water and effluent treatment, and many such industries where challenging working conditions exist. What makes these pumps different from other industrial chemical process pumps? What are the main applications of these pumps? Read this post to know the answers and more.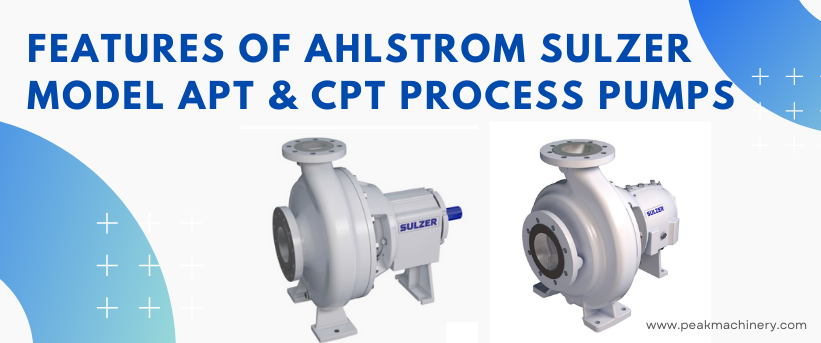 Beneficial Features of Ahlstrom App/T Process Pumps
The following features of Ahlstrom App/T process pumps make them a standard for demanding applications that require high performance.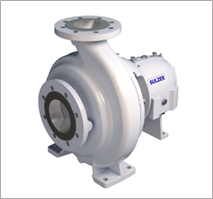 The pumps are available in highly efficient material and hydraulics options.
They come with innovative self-priming and degassing units.
The pumps possess innovative shaft sealing solutions that assure reliable operation and low operating costs.
The pumps have a modular design, which helps reduce spare part inventory costs.
They are provided with various lubrication options for high performance.
These pumps are suited for pumping lightly contaminated, yet mostly clean liquids, fibrous slurries, viscous liquids, liquids containing large solids, gas-containing liquids, and more.
They adhere to ISO 2858 and ISO 5199 quality standards.
Beneficial Features of Ahlstrom Sulzer Model CPT Process Pumps –
Ahlstrom Sulzer Model CPT ANSI pumps possess several features, which help simplify adjustments and maintenance. The following features of these pumps have contributed to their easy acceptance across industries.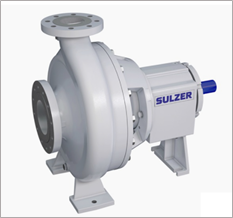 There is a back pull-out design that enables easy rotating assembly maintenance.
There is an integral feet, which equalizes pipe stress distribution.
The air is eliminated from the pump through self-venting.
The pump comes with a heavy-walled casing, which assures corrosion allowance for extended wear.
It has an improved mechanical seal and bearing life.
The pump is fitted with precision cast parts which are built using advanced casting techniques.
It is available in a full range of materials from duplex stainless steel, ductile iron, and so on.
Applications of Ahlstrom Sulzer Model APT and CPT Process Pumps
Ahlstrom Sulzer Model APT and CPT process pumps are designed to meet pumping, mixing, and agitation challenges in:
Chemical recovery
Chemical pulp fiber line
Chemicals for paper and pulp
Finishing and coating
Industrial water and effluent treatment
Paper and board machine systems
Power plants
Pre-treatment plants
Pulp drying machines
Owing to their improved features and proven performance, Ahlstrom Sulzer Model CPT and CPT pumps are considered better alternatives to other brands of ANSI pumps used across the chemical processing and pulp and paper industries. If you are planning to invest in these pumps, it is always better to source them from trusted suppliers. As these pumps have already a set industry standard, you will find several suppliers dealing with Ahlstrom Sulzer Model CPT and APT pumps, and Peak Machinery stands tall among them. You can find different models of used and unused APT and CPT pumps in our inventory. Ahlstrom/Sulzer pump models APP52, APP61, APT11, APT21, APT22, and Ahlstrom/Sulzer pump model CPT22 and CPT24 are only few prominent ones among them. Many of these pump models have been popular with our paper industry clients for several years now. As we have been serving them for a long time, we understand the requirements of the highly challenging paper and pulp and other process industries better. For more information on each of these models or other equipment, feel free to contact us today at Peak Machinery via phone (612) 810-1955 or email (sales@peakmachinery.com).